Dental Veneers in Branford
Get the Gentle  high quality Dental Care
Veneers Improve your Smile
Dental Veneers in Branford
Veneers are part of Admire Dental's effective cosmetic dentistry solutions to achieve your perfect smile. Dental veneers are a versatile cosmetic treatment that correct cosmetic issues like gaps, serious tooth discoloration, chips, misshapen, and uneven teeth. Thin veneers are placed over problematic teeth to enhance your smile by improving your teeth' shape, size, and color.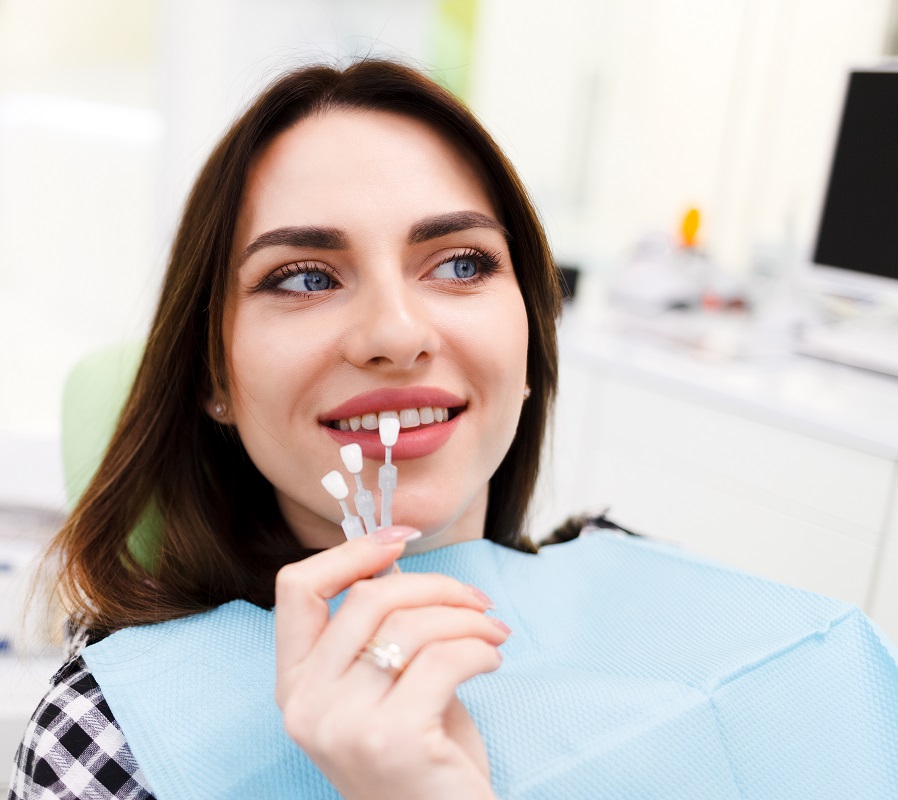 Versatile Smile Restoration
What You Should Know About Veneers
Veneers are thin, tooth-shaped dental prostheses made out of a material that looks identical to your natural teeth. Our top dentists at Admire Dental Branford use a strong, porcelain ceramic material to fix common cosmetic dental issues. The Veneers seamlessly fit over your existing teeth, meaning no tooth extractions are necessary to achieve your perfect smile. The procedure is virtually non-invasive and pain-free.
Frequently Asked Questions
How Long Do Veneers Last?
Long-Lasting Cosmetic Dental Treatments
The longevity of your veneers will depend on your overall dental care and oral hygiene. With adequate care, most patients enjoy their veneers for 10-15+ years. Caring for your veneers is similar to maintaining your natural teeth. Continue to brush and floss regularly and visit us at
Admire Dental Branford every six months for a cleaning and checkup.
Smile Restoration At Admire Dental Branford
Are Veneers Right For Me?
The best candidates for dental veneers will have generally healthy teeth and gums without periodontal (gum) disease or tooth decay. Veneers are a cosmetic dentistry procedure, meaning the dentist can't use them to treat cracked or seriously-damaged teeth. To learn more about dental veneers and if they're right for you, book a consultation with one of our best dentists at Admire Dental Branford.
Are you due for Dental Checkup?