Restorative Dentistry in Branford
Teeth Cavities or missing Teeth? Restore your Smile Today
Restorative Dental Care in Branford
Create Your Spectacular Smile
Admire Dental at Branford helps bring back your beautiful natural smile and prevent future oral health problems. Broken teeth, missing fillings, or missing teeth are easy to fix with proper dental care. Our restorative dentistry services in Branford were created to help give you a smile you deserve. Work one-on-one with our friendly, experienced dental professionals. Whether you have a tiny cavity or need more severe dental care, we always provide compassionate care.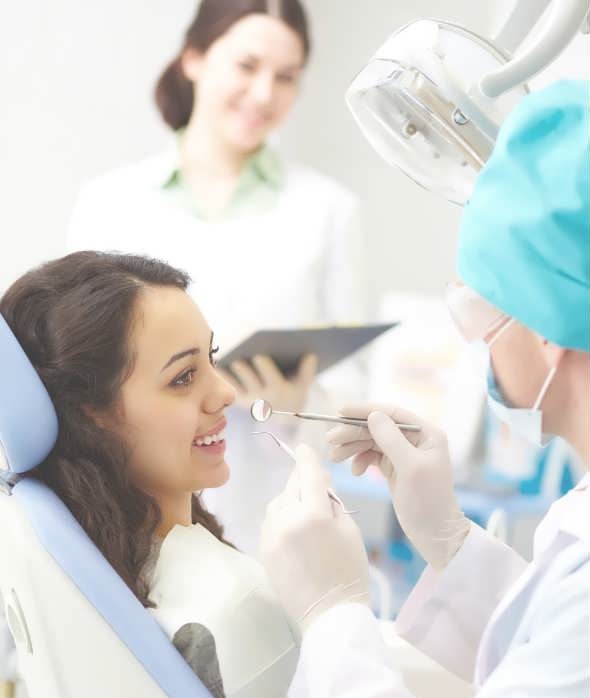 Repairing Tooth Decay with Dental Fillings
Know When It's Time For A Filling
Painful teeth, sharp pains, throbbing, and added sensitivity usually mean it's time to visit the dentist for a filling. The Admire Dental team of Branford-based dentists use composite (tooth-colored) fillings to repair holes and remove the tooth's decayed portion. Dental fillings can also be used to repair cracked or broken teeth. Our fillings match the color of your existing teeth perfectly. We provide long-lasting restoration without compromising the look of your smile.
Full and Partial Dentures
Improve Your Appearance & Smile
Eat & Speak More Comfortably With Dentures
At Admire Dental, our dentists correct missing teeth with either partial or full dentures that look great, feel comfortable, and help give you a beautiful and natural-looking smile. Dentures provide full tooth replacements by filling the arch of missing teeth with the denture. Admire Dental is committed to providing the best possible restorative dental care services in Branford. Contact us to learn more about how dentures can help you get your confidence back.
Restore Your Smile with dental crowns
Dental Crowns Look, Feel & Function Like Natural Teeth
Dental crowns are tooth-shaped caps that the dentist places over a compromised tooth. Dental crowns restore a tooth's shape, size, strength, enhance appearance, and sometimes hold a dental bridge in place. At Admire Dental our restorative dental care features crowns that look indistinguishable from the rest of your teeth to give you a seamless, flawless smile. Visit our Branford office to protect a weak tooth, restore a broken tooth, or make a cosmetic modification.
Root Canals – Prevent Tooth Loss
Achieve Optimal Oral Health
Your dentist will perform a root canal to repair and save badly damaged or infected teeth. Patients are often nervous before a root canal procedure. Admire Dental's dentists ensure you're comfortable, safe, and remain pain-free during the procedure. Using a local anesthetic to eliminate pain, the dentist will remove infected pulp and nerve in the tooth's root. Afterward, your dentist will place a crown on the tooth to protect and restore it.
Schedule your visit today to restore missing teeth or treat cavities.